The Altos Research Story
We started working on the algorithms that power our analysis in 2003. With each of us sitting on Silicon Valley mortgages and a tech-market nuclear winter brewing all around us, we simply wanted to know what was happening to property values. But any research we could find at the time was based on old data and tended to be only regionally visible. Years later we can look back and see that property values in Los Altos sank by 20% during 2002 and that they didn't reach their past peak until 2005. But in the middle of '03, who knew? There had to be a better way...
Real-time Real Estate Data
A few years ago, we set out to solve the problem that real estate market analysis (that is, intelligent interpretation of the raw data) is both highly latent and regionally aggregate. (You can get a "San Francisco Bay Area" overview from last quarter but what does that mean in Palo Alto or Sunnyvale, today? Turns out, it means very little.)
A lot of resources will give you an estimate of the price of your home. While this is great information, to our way of thinking, it's not nearly enough - that price estimate can't answer questions like "What is the market doing?"
In order to make decisions you need real-time analysis for your local area. Altos Research is in the business to help you understand the real estate market. We focus on one question, "How's the market?" Our customers have this kind of research and information in every financial aspect of their lives; and they hunger for it in their real estate decisions as well.
From the beginning we knew we would package up our real-time real estate data for any one who cares about such things. We quickly realized that real estate agents are the primary conduit for that information, but sometimes home buyers and sellers or investors want their own insights. Obviously banks and Wall Street institutions have powerful interest in understanding the current housing market. Those groups became the foundation for our products.
After much tinkering and testing, we had a solid platform to monitor local markets in real-time and bring that data to our customers effectively. Altos Research, LLC, was incorporated in 2005 and the company began in earnest January 1, 2006.
Altos Research data now reaches major financial institutions, investors, and thousands of real estate professionals every day. Our statistics and insights are frequently featured in national media such as Forbes, BusinessWeek, and Bloomberg TV. The company won the "Most Innovative New Technology" award from Inman News in 2007.
Management Team
The Altos team has made a career of building systems that analyze huge amounts of complex data, find compelling patterns, and communicate those findings to a broad audience. With Altos Research we're applying those skills to the crazy world of real estate data.
To keep up with the latest from Altos Research, follow our Twitter updates
Michael Simonsen, CEO
Michael Simonsen is co-founder and CEO of Altos Research. In developing the Altos product offerings Mike applied 15 years of professional expertise in analytical software to a lifelong personal interest in the real estate market and investing. Prior to founding Altos Research, Mike was vice president of marketing and product management at network security systems vendor Nevis Networks, where he has a US patent pending for applications of data cryptography.
Mike's approach to solving tough information problems with software developed while studying artificial intelligence and expert systems as an undergrad at the University of Nevada. His approach to entrepreneurship was formed in business school at Chicago's DePaul University and in the trenches of Silicon Valley startups.
He is also the primary author of the How's the Market? blog
You can connect with Mike at Twitter.
Ben Gimpert, CTO
He was a professional software developer for ten years, and has been hacking code for much longer. Ben's past clients include investment banks like JPMorgan Chase and Credit Suisse, the hedge fund Natura Capital, and EdF Trading an energy trading house. He built a taxonomy browser for Encyclopaedia Britannica in 2004, and previously worked for ThoughtWorks as a convert to agile software engineering.
Ben teaches and speaks on machine learning, software engineering, financial analysis, and the culture of quants. While living in London, Ben was an early contributor to the grassroots cartography project OpenStreetMap. He continues to manage a portfolio of financial assets via a quantitative trading strategy built upon sentiment and predictive analytics. He has an MSc in Finance from London Business School and a BEng in Computer Science from Northwestern University.
Scott Sambucci, COO
Scott is a sales professional, an entrepreneur, and data geek. After several years in the publishing and educational software industry with Pearson plc, Scott moved to Silicon Valley with Aplia, a software company purchased by Cengage Learning (formerly Thomson Education). Following his work with Aplia, he founded and operated consulting firm Economic Information Services bridging investment capital and business opportunities in Central Asia.
Scott is part-time faculty member at California State University-East Bay and Saint Leo University in the areas of Entrepreneurship, Strategic Management, and Economics, and has previously taught undergraduate and graduate courses in Finance at the University of San Francisco.
He holds a BA in History from Winthrop University, an MBA from the Fuqua School of Business at Duke University, and an MA in International Economics from the University of San Francisco. Scott is a frequent author on the How's the Market? blog and his personal blog which focuses on the financial market and business strategy
You can connect with Scott at Twitter.
Jason Buberel, Co-founder
Jason is a hands-on engineering manager with 15 years experience developing large-scale Internet applications. Jason was lured from the Neuroscience Ph.D. program at the University of Illinois to join a startup with members of the original Mosaic HTTP server development team where he built web applications for top consumer brands such as Hallmark Cards, Victoria's Secret, and Cars.com. He continued development of consumer-focused transactional and analytical applications for The Internet Shopping Network, TenSquare, and Xtime. Most recently, Jason developed mobile software applications for Motorola.
Jason has an BA in Biology from Illinois Wesleyan University and an MS in Biology from the University of Illinois at Urbana-Champaign.
The Altos Team at iFly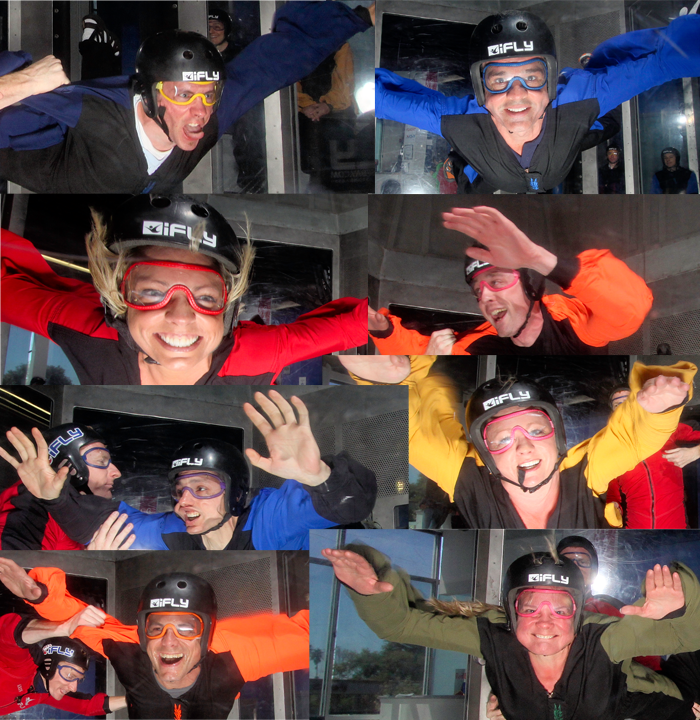 From top-left, clockwise: Carl Rogers, Mike Simonsen, Jon Stirling, Kristin Evans, Diane Ollila, Scott Sambucci, Jason Buberel, Jessica Lucke
While our worker bees setup your account.