AltosXplorer: Real-Time Real Estate Data At Your Fingertips
Altos Research monitors real estate conditions in 15,000 zip codes around the country every week. We publish dozens of insightful statistics and measure the market in ways you can't find anywhere else. Now with AltosXplorer you can investigate, identify, and mine today's real estate data like never before.
How it Works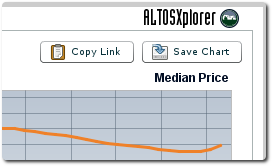 Instantly generate live trend charts, drop the URL into your webiste, or save a snapshot!
Instantly query the vast Altos Research database: AltosXplorer opens the 2 terabyte (2TB) Altos Research database to live queries.
Automatically chart local market trends: "1, 2, 3 clicks" to grab local market trend charts for your blog, emails, or individual analysis.
Quickly analyze today's conditions: Sift through mountains of statistics to compare local market opportunities, identify previously hidden trends, and make decisions.
Export the data: Easily save graphical charts and export historical data directly to your PC.
Data, Statistics, Trends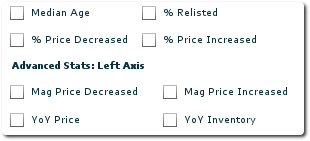 Gain incredible insights from dozens of powerful statistics not available anywhere else!
Track dozens of current real estate statistics across different price ranges and property types. Need to compare investment opportunities in Tampa vs. Orlando? Or condo inventory trends of Chelsea compared to Greenwich Village? AltosXplorer can tell you in just three clicks!
Who Uses AltosXplorer?
Thousands of people leverage Altos Research real estate data every day. AltosXplorer gives real estate professionals, appraisers, investors, traders, researchers, and planners real time visibility into market data like they've never had before. Our Access Levels get you the right amount of data at a price that fits your budget:
While our worker bees setup your account.